I'm seeing signs of people preparing to leave Twitter again. I suppose we might see the site rapidly sold off again to someone else, but it does look like it is actually changing hands this week. Many of us have made the assumption that this is a bad thing. I'm expecting to get even more fake internet "currency" spam in my feed. Regardless of how the site will change, it is impacting who is willing to use it and making me look closely at alternatives again.
I will certainly miss little gems of humor like this: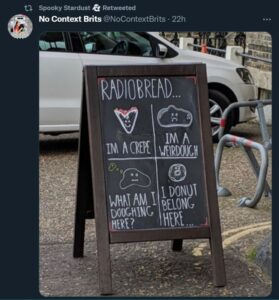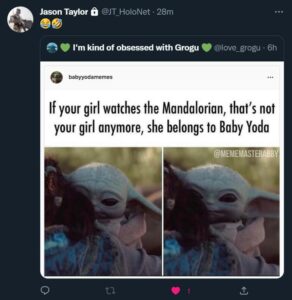 I started with tumblr today. I had been operating on some very old info about who actually owns that microblogging site. I was pleasantly surprised to read that it was bought by Automattic. I created a profile and I hope to find some of the people I follow on Twitter over there too so I can follow them. I don't know enough about the site to see if it will be a good replacement for how I use Twitter, but I do know from looking at some of the content posted that I will need to up my GIF game.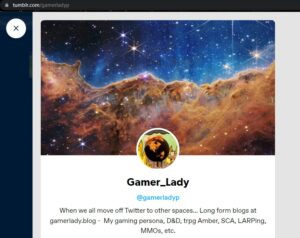 I use Discord for some of my game and blogging communities, but I don't really use it for brands/companies/entities. I get a lot of game news and learn about new releases, games in progress, and other things through Twitter that I don't see a good way to replace. I wonder how many social media/community managers are out there rolling their eyes or pulling their hair over the thought of having to post in yet another place to connect to their communities. What that place will be remains to be seen.
It is daunting to find a good replacement for the 10+ years I've spent finding like minded people on Twitter and picking entities to follow on there. Maybe it is an illusion, but I feel like I can control where I dip my toes better than I can on other platforms. I could start using Twitch.tv for more than just game drops and watching a few of my favorite content creators. I just don't like the chat function on the site, and there isn't another good way to have conversations there without it. I'm definitely not going to use something like TikTok, although everyone keeps telling me how much cool stuff they've learned from it. Mastodon? Am I willing to pay $5/month for a site that says it won't use an algorithm or ads or tracking like Cohost? I might be if enough other people do too. I started a profile because they use an invite link to screen spam and I'd like to get one I can share. Trying out lots of new things today. I've also set up on a Fediverse instance masto.ai which is an overflow of the Mastodon instance several other bloggers are on. That one was closed to new accounts because of the massive influx of people. While I feel bad joining the bandwagon while the server admins are overwhelmed, hopefully this very small instance will be a good starting point until I settle on a new "everyone is here" place, if that ever exists again.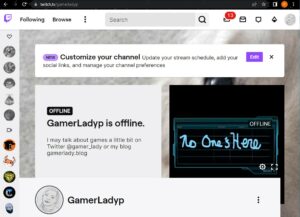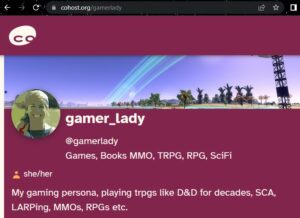 Are you looking into alternatives too? I'd love to hear about your profiles and the sites you've chosen to use. HMU in the comments.